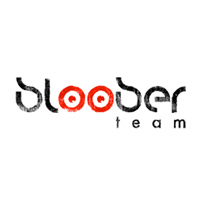 Satus Venture Sp. z o.o. – so far the biggest shareholder of a share company Bloober Team SA informed about reducing its shared below 25% of its total share number. At the same time, the Management Board of the fund declares remaining the company's shareholder for the next 6 months.
As a result of selling on 16 December 4365 ordinary bearer shares A series of Bloober Team SA, Satus Venture SA reduced the number of its shares down to below 25%.
Selling the  shares was minimal and it was closely related to our internal calculations at the end of the financial year. Our fund has been cooperating with Bloober Team SA since its establishment and we strongly believe in great success of its biggest projects. We also hope that in 2015 the value of the company will increase, which will enable us to complete the entire package with great return on investment. As a result, within the next 6 months Satus Venture is not going to reduce the number of its shares below 23% of total amount of shares in Bloober Team SA due to selling the shares on the market – says Krzysztof Bełech – Satus Venture.
Bloober Team SA is an independent computer games producer, specialising in creating adult horror/thriller games. In the first quarter of 2015 the company plans to begin selling of 'Brawl' and launch premiere of three games until the end of 2015.