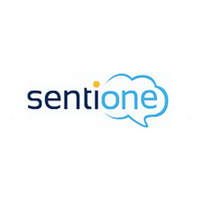 Sentione
SentiOne is the most effective tool for social media brand monitoring
AINOT Closed-end Venture Capital Investment Fund
SentiOne is first on the Polish market system dedicated to protect image of the companies in the Internet. The product is addressed to PR, marketing, interactive agencies and companies which are interested in monitoring its own image in the web.
The way of SentiOne activity is easy. 24 hours per day, 7 days per week all polish internet is monitored and actual data base of net surfers statements about branches, products, services and people is created. Later on, using intuitive client's panel, every company can begin to monitor and analyse opinions which are shown about this company in the Internet. The results of analysis are presented in approachable way and it is easy to export them to other programs. SentiOne safeguards good name of company in the Internet, immediately catching negative opinions about the company. Additionally, SentiOne allows to take part in important discussions about the company. Thanks to it, the company can quickly gain new clients and react to problems of actual clients which are shown in the Internet.

1. Customization
You can personalize your working space. Decide which widgets you want to see. Adapt the dashboard to your client's requirements and see only these results, which interest you the most.

2. Summary
See a useful summary concerning the number of mentions for the monitored topic.

3. Monitoring
See posts for the monitored topic. You will be able to see mentions from all websites in one place in a convenient way. Every mention is graded in terms of sentiment and quality.

4. Sentiment
See how the opinions on your brand have evolved in time. An automatic sentiment analysis will let you discover most positive and negative posts.

5. Strength of posts
Our proprietary solution. Counted on the basis of sentiment points attributed to the posts. This feature shows the subjective opinion of the customer on the brand.

6. Brand comparison
Within one dashboard you can compare several brands. See how you score in comparison with your competition or compare one of your products with another.

7. Sources
Discover where the discussion about your brand takes place. Thanks to SentiOne you can decide where to focus your presence and invest your efforts.

8. Context
Discover the context within which the discussion about your brand takes place. Insights cloud contains most frequently used words for your topic. It allows you to quickly discover the most relevant points of the discussion.

9. Gender
Who talks about your brand more frequently: men or women? See who influences the discussion online, thanks to automatic gender analysis.

10. Tags
Tagging allows you to categorize mentions using custom tags and visualize the discussion breakdown.

11. Reach
Reach estimation lets you check pageviews statistics of online discussions about your brand, and compare its exposition with competitors.

12. Authors
Via this widget you can easily identify opinion leaders and check what they are writing about your brand.