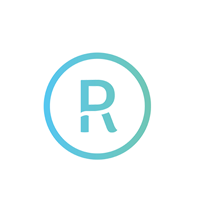 Real Deal Sp. z o.o.
Turning your followers into a sales force
Realdeal is a tool allowing companies to conduct and measure sales campaigns across their social media profiles, newsletter, blogs and more.

We believe that the greatest marketing power is community gathered around the brand, and its activity doesn't end on visiting web and facebook pages but on real interaction between particular customers, both online and offline. We've worked really hard to make simple tool allowing engagement of customers and enhancing communication between them while they experience the service. We managed to combine B2C and C2C, in order to rapidly increase sales and trace the traffic even after the campaign has ended so that the future one could be even more effective.

Realdeal is a multiplatform tool available everywhere where you can put simple html code, starting from Facebook through Newsletters and blogs. The design doesn't interrupt the brand artwork at all in fact it connects with it creating a perfect match and uses unique landing page. We also introduced video to our service, so it's possible to use promo videos and commercials in the campaigns.

We work in SaaS model, allowing our clients to have full control over their campaigns, both visual and content-wise. Furthermore after just one use it becomes an effective database, collecting value information about customers and possibly informing them about future campaigns.

We're always ready to participate in various events and conferences (BabelCamp, App Promotion Summit, Social Media Thursdays in Warsaw, Katowice and Białystok, Infoshare, Jungle Web). We won Business Mixer contest organised in 2014 by BusinessLink. Our investor is Centrum Innowacji - Akcelerator Technologii Fundacja Uniwersytetu Łódzkiego.