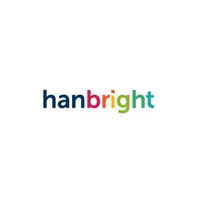 Han Bright
Lider na rynku preschool media w Polsce
The SATUS I Seed Capital Fund
the leader of the preschool media market in Poland - almost every second Polish family with children aged 2-6, uses online services in the category of "educational entertainment  ­ edutainment".
This expert from Cracow, while creating services for parents and children aged 2-9, also provides innovative tools for educating children through common play  time with parents, based on their own parental observations.
Han Bright is the author of the projects such as ciufcia.pl and magic kuchnia.pl
Ciufcia is the greatest service in Poland for children aged 2­6. It has more than 160 educational games, prepared in cooperation with psychologists and educators.
Magic Kitchen is an interactive encyclopaedia for children. It works by means of colourful, dynamic and fun animations, explaining to children the principles of actions, processes and phenomena in the surrounding world.
At present, Han Bright is working on expansion inside foreign markets.