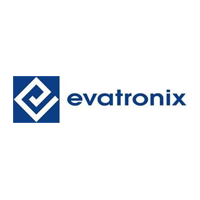 Evatronix SA
projektowanie wirtualnych komponentów elektronicznych
The SATUS I Seed Capital Fund
A company from Bielsko Biała, dealing with design of virtual electronic components (defined as IP cores).  These are used in  world markets for the designs of special integrated circuits (ASIC or ASSP), or in the designs using FPGA circuits.  Through the participation of SATUS and EU support, the Company has developed several new research projects. As a result of which, it will introduce new, worldwide competitive  solutions.
The customers include: Eastman Kodak, Fingerprint Cards, Hitachi, InnovA­ SIC, Nordic Semiconductors, Pixel­ Works, Quartics, Samsung, Siemens, Sony, Spansion, Texas Instruments, Tezzaron, Toshiba, Winbond, ZMD.
In the domestic market, Evatronix supplies engineering computer systems CAD/CAM for companies dealing with design and production of machines, apparatus, steel sheet elements and steel structures.  The company deals with implementing software for engineering calculations CAE as well as supplying specialist computer software and peripherals to co-operate with proposed applications. The company is also a distributor of modern tools Altium Ltd and a certified partner of Microsoft®.