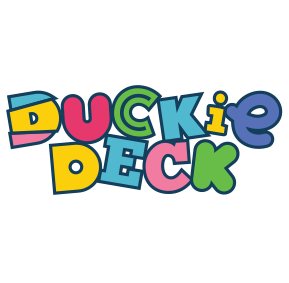 Duckie Deck
Duckie Deck is a cross-educational space for children, a global Internet service available either by web browsers in desktop computers, laptops, tablets as well as in smartphones. The service consists of over 350 educational games, developed under the supervision of child psychologists and educators. More than a half of the games is available to all users for free. The other can be reached after the payment of one of available subscriptions. The project consists of two basic components: the child deck (the cockpit for children) and the parent deck (cockpit designed for parents). A key product innovation on a global scale is the use of child psychology in the technological project addressed to 2-5 years old children and their parents. A process innovation is the use of HTML5 technology that allows running applications from any device such as a laptop or tablet. The product meets the educational needs of the child and the parent's supervision. The parent receives the tools to balance the development of their child competence.
On December 6th 2012, Duckie Deck won the T-Mobile Startup Challenge – a contest aimed at promoting ideas for business in the field of telecom and Internet technology that offer outstanding value for their users.
In March 2013, during SXSWEdu in Austin, Texas (one of the biggest educational conferences in the world) Duckie Deck has been qualified as the world's top 6 in the LaunchEdu competition.