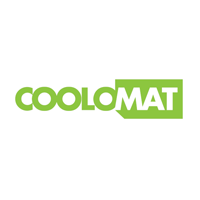 Coolomat sp. z o.o.
The bridge for online grocery sales
FZ KPT
WHAT IS COOLOMAT
Coolomat is an automated Click & Collect solution with electronically managed system of lockers. It is adapted for food storage, can accept also normal parcels, and gives customers the ability to pick up everyday food or other purchases made in e-commerce stores over the internet. With our product, customers never have to stand in line or wait for the courier at home!

The Coolomat is by structure a modular container from 14 to N boxes. Each set of 7 boxes can be regulated from -20 to + 10 C. The system is centrally managed and retailers can communicate with it over our API.

WHERE AND HOW
Coolomat's are located on the way home from your job at miscellaneous locations best situated for your pickup. Our team of experts is and will be constantly looking for best and suitable locations for the Coolomat network of devices. Just pick it up your order with the password or scan the QR code we send you per sms and email after you make an online order at our partners web stores.

WHY
Simply make all your weekly food purchases online and enjoy the comfort of picking it up at your chosen Coolomat location. The new era of food purchase online is here. Why stand in long lines and spend unnecessary time to make your purchases in a store if you can do it simply online and pick up your order at Coolomat.

HOW IT WORKS
Purchase Online. The customer makes his order online in the online shop and chooses Coolomat as his way of obtaining his order. The customer can choose the location and time of pick up.

Delivery to location. The retailer prepares the order and deliveres it to the Coolomat location.

Based on order size each order can be distributed into one or multiple lockers.
Informing the customer. The customer receives his pick up code per SMS or email.

Customer picks up the order. The customer goes to the choosen location and picks up his order in choosen time window.

BENEFITS

CONSUMER BENEFITS::



Pick-ups at YOUR choosen location and time (24/7/365) - near supermarkets, gas stations, retail parks.


No more waiting for the courier at home.


No more missed pick-ups due to late home arrivals.


RETAILER BENEFITS:


Increase of courier effectiveness from 15 -20 home deliveries per shift to 150 – 200 deliveries.


Reduction of van fleets and logistics maintenance costs.


Promotion of an Eco friendly business approach.


Low cost entrance into the online e-Commerce business for groceries retailers.


73% of shoppers walk away from an online store due to insufficient delivery options – Coolomats will lower this percentage substantially.


Majority of e-shoppers are inclined to pick up orders when going to and from work.


THE POTENTIAL


Coolomat's have huge potential on the market. Almost all food e-stores and retailers are facing a problem with high delivery costs from their warehouses to costumer homes.
Online sales of food is the next big step for the retailers as consumers more and more embrace in all segments the online shopping model.


The major hurdle until now were the logistics – Coolomat solves this in an elegant manner!


UK online sales of food reached 5% in Poland it is currently 1.5%. This shares are growing 50-70% year by year.