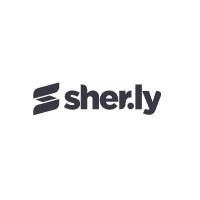 Sher.ly
Turn your public clouds into private and unlimited
FZ KPT
Sher.ly is a private cloud solution designed for security conscious businesses looking to take back control of their sensitive data. Stop valuable information from leaving your organization and help control access to data with a security focused solution that offers robust reporting, simple access management controls, and easy to use auditing tools.

Unlike other file sharing solutions, Sher.ly doesn't distribute copies of your data but grants access to it instead:



Add recipients and create workgroups


Choose files for sharing.


Your data stays where it is Group members can access data, collaborate and discuss it all in one place


WHY SHER.LY?
Share large files securely
Send files larger than 20 GB from your computer or NAS device and control exactly who and when sees your files.
Take back control of your shared files
Public cloud solutions, like Dropbox, let users create open links to share files. Use your existing cloud offering as a personal backup and manage access to your files through Sher.ly's simple and secure access controls.
Effectively manage group communication and collaboration
One location to share files and communicate effectively, your conversations are saved and stored through the Sher.ly application to help you keep track of projects and collaborate effectively.
Leverage your existing infrastructure. Don't pay for sync anymore.
Use your existing NAS storage or our stylish Sherlybox for syncing, backing up and sharing your files, even if your PC, Mac or Linux machine is currently off.